Statele Unite si aliatii din NATO dispun deja de circa 1.000 de rachete capabile sa le intercepteze pe cele intercontinentale ruse, a declarat vicepremierul rus Dmitri Rogozin.
"Împreuna cu aliatii, pe care SUA îi conving în prezent sa cumpere vase echipate cu sistem de lupta Aegis, potentialul total poate fi estimat în prezent la circa 1.000 de interceptori", a spus Rogozin, care este si reprezentant special al presedintelui rus în discutiile cu NATO.
El a avertizat ca cifra se apropie în prezent de limitele stabilite de acordul semnat recent de Rusia si SUA pentru reducerea armelor strategice.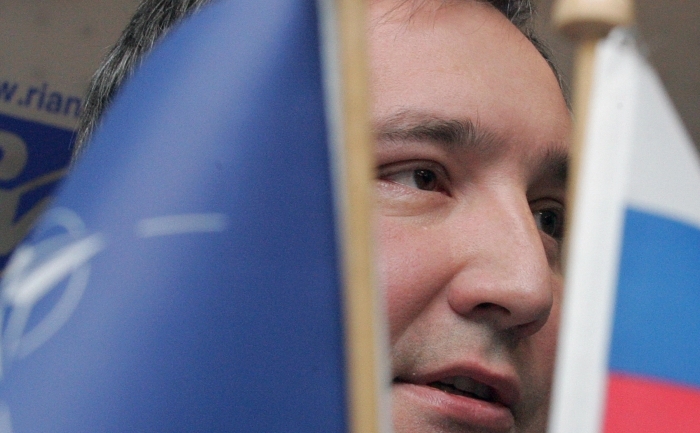 Vicepremierul rus, Dmitri Rogozin. (ALEXANDER NEMENOV / AFP / Getty Images)
"Nu exista garantii ca, dupa finalizarea primei, celei de a doua, a treia faza (a scutului antiracheta al SUA - n.r.), nu va exista a patra, a cincea si a sasea. Chiar credeti ca îsi vor opri toate tehnologiile dupa 2020? Nu are sens! Vor merge înainte cu dezvoltarea si îmbunatatirea parametrilor tehnici ai interceptorilor si capacitatilor sistemelor de avertizare", a adaugat Rogozin.
El a subliniat ca interceptorii SUA acopera toata partea europeana a Rusiei, pâna la muntii Urali, si pot lovi atât rachetele cu raza scurta si medie de actiune ale unor tari precum Iran si Coreea de Nord, cât si rachetele balistice intercontinentale ruse.
"Faptul ca sistemul de aparare antiracheta poate lovi rachete strategice si faptul ca baze si flota sunt desfasurate în marile din nord demonstreaza (...) natura antirusa evidenta a sistemul antiracheta" american, considera el.
Sursa: epochtimes-romania.com - dupa un articol NewsIn
comments powered by
Nessun commento trovato. No comments found. Nici un comentariu găsit.


Disclaimer
Tuo commento sarŕ visibile dopo la moderazione. - Your comment will be visible after the moderation. - Comentariul tău va fi vizibil după moderare.