Schilpario e Colere: lo scenario maestoso delle Alpi Orobie.
Silenziosa e immersa nel verde, la Val di Scalve si trova nella parte centrale delle Alpi Orobie, in un'area sempre più convertita alle diverse discipline invernali. Il detto: "vino buono in botte piccola", sembra valere anche per lo sci; a dimostrarlo c'è tutta la Val di Scalve, la più piccola della Provincia di Bergamo ma certamente molto apprezzata dagli amanti della neve. Sarà la particolare esposizione a Nord, la vicinanza a vette importanti come la Presolana (2521 m), il Pizzo Camino (2492 m), il Tornello (2687 m) e il Ferrante (2426 m), oppure l'ostinazione della gente di qui che ha scommesso sul turismo già diversi decenni fa.

Le località di riferimento sono Schilpario e Colere; il primo è il principale polo turistico della valle, forse per l'aria sempre fresca e pulita o forse per la stupenda pineta con cui confina l'abitato; il secondo, Colere, si trova ai piedi del versante Nord della Presolana e rappresenta l'apice dell'offerta sciistica di questo settore prealpino. Per secoli l'economia pincipale della zona è stata l'estrazione mineraria, accompagnata da una modesta attività agricolopastorale; oggi si parla solo di turismo, invernale come estivo.

Schilpario è meta ambita soprattutto per gli amanti dello sci nordico; nei pressi del paese è famosa la pista di fondo degli Abeti 110 km che attraversa la secolare pineta dei Fondi e il cui tracciato, omologato come internazionale e sede dei campionati de12000, dispone di anelli di diversa lunghezza (2,4,7,5 e 10 km) serviti da innevamento artificiale e percorri bili con tecnica classica e libera. Per velocità più sostenute, l'indirizzo giusto è la conca di Epolo, nel versante Nord del Pizzo Camino, su una pista facile servita da un solo ma efficiente impianto di risalita. Per gli itinerari di scialpinismo bisogna, invece, recarsi nella conca dei Campelli.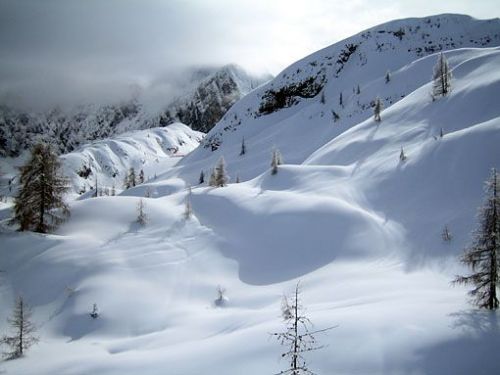 Altrettanto efficaci sono gli impianti di Colere, sviluppati a ridosso del Pizzo della
Presolana
(2521 m), la vetta principale delle Orobie, in grado di garantire neve anche in primavera e cielo sereno quando più in basso imperversa la foschia. 16 impianti di risalita collegano il paese alla conca ai piedi dell'ultima parete della Presolana (1145 m di dislivello), offrendo belle piste dalle spettacolari quinte scenografiche. Da provare il nuovo anello di fondo (3 km - media difficoltà).

Dopo aver saggiato la neve che morbida ricopre la Presolana, si consiglia un approfondimento sulle tradizioni locali, magari sfruttando l'interessante Museo Etnografico di Schilpario, custode della memoria storica e culturale della valle. ( Fonte: Regione Lombardia)
comments powered by
Nessun commento trovato. No comments found. Nici un comentariu găsit.


Disclaimer
Tuo commento sarŕ visibile dopo la moderazione. - Your comment will be visible after the moderation. - Comentariul tău va fi vizibil după moderare.
Ci sono
70
persone collegate
Latest NEWS @
www.TurismoAssociati.it
26/01/2022 @ 20:52:11
script eseguito in 793 ms