Twitter Chanels: Bradley Manning Rallies. Live at Turismo Associati .it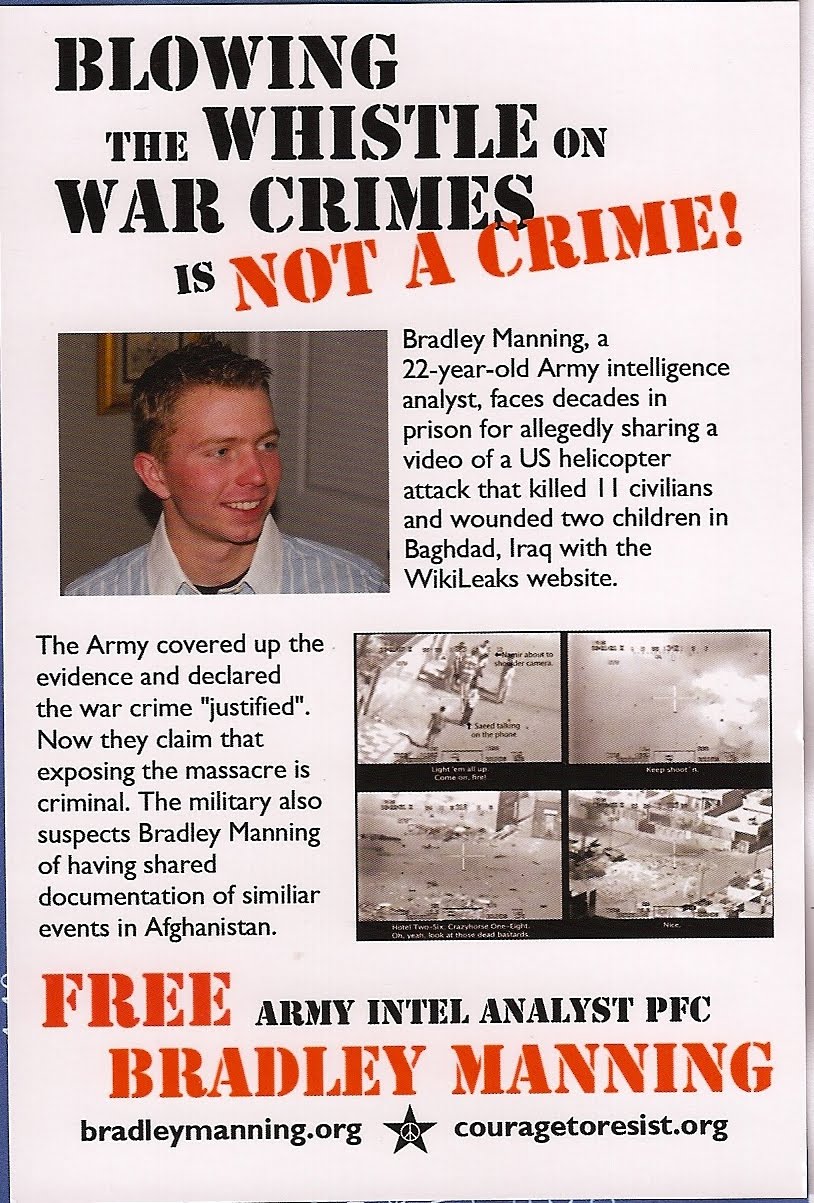 As Human Rights Watch joins Amnesty in calling for the US to explain or desist from the abuse of Bradley Manning, support for Manning has increased around the world. MP Ann Clywd questioned UK Foreign Secretary William Hague regarding Manning's treatment at the meeting of the House of Commons' Foreign Affairs Committee yesterday (transcript available at UK Friends of Bradley Manning) and she again brought up his treatment today, this time by formally requesting during Business Questions in the Commons that a debate be held on the conditions of Manning's detention. She explicitly compared Manning's treatment to that "meted out" to prisoners at Guantanamo. In his reply, Sir George Young, leader of the House of Commons, did not disavow the comparison to practices at Guantanamo. He said that the concerns conveyed by Clwyd are "widely shared" and agreed that Manning's case was a "suitable subject for debate" in the Commons.
Evidence of international concern is shown in the support for Bradley Manning Day below. For the current conditions of his detainment, and the new charges brought against him, please read Is Bradley Manning being treated like a Guantanamo detainee? For additional WL Central coverage, go here. To read an article by former Australian diplomat Tony Kevin on Manning's detainment, go here. To send an appeal to Cecil B. Wilson, MD, president of the American Medical Association regarding the abuse of medical diagnoses and treatments for torture, written by our correspondent from Holland, go here. For the Amnesty call to action go here.
If you wish to attend a rally and there is none near you, you can start your own by creating an event page somewhere with the date, time and location, and contact us and BradleyManning.org to promote it. Here are ideas to help.
Source: wlcentral.org
comments powered by
Nessun commento trovato. No comments found. Nici un comentariu găsit.


Disclaimer
Tuo commento sarŕ visibile dopo la moderazione. - Your comment will be visible after the moderation. - Comentariul tău va fi vizibil după moderare.